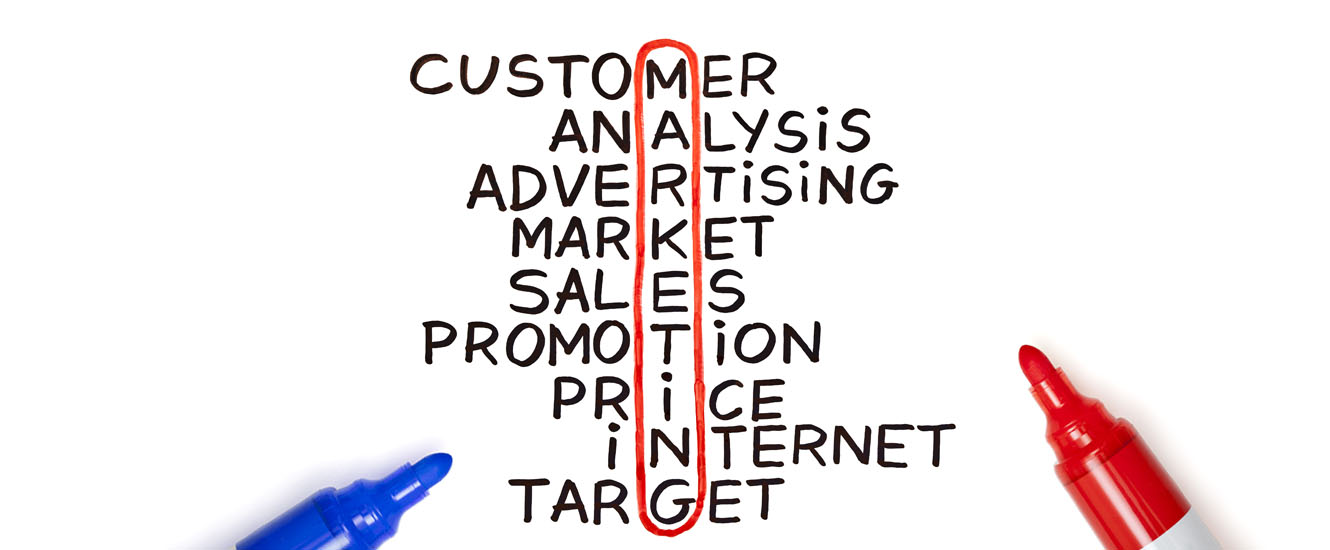 PROGRAM OVERVIEW AND DESCRIPTION
The Marketing Management concentration is designed to help students to develop a solid base of knowledge and expertise in the area of marketing. The program covers topic such as the foundation of marketing principles, best practices, and approaches to customer relationships. Students will learn how to think strategically about value, positioning, and competitive advantage. The program emphasizes the integration of theory and practice in marketing and provides exposure to cutting-edge marketing practices. This program aims at building up the knowledge of students in arears such as the following:
 Business marketing strategy

 Marketing techniques

 Marketing technology

 Customer relationships

 Business marketing practices
PROGRAM STRUCTURE
| | | |
| --- | --- | --- |
| Courses | Thesis | Independent Study |
| 1. Remedial Courses | No Credit | No Credit |
| 2. Core Courses | 15 Credits | 15 Credits |
| 3. Major Courses | 9 Credits | 9 Credits |
| 4. Elective Courses | – | 9 Credits |
| 5. Independent Study | – | 3 Credits |
| 6. Thesis | 12 Credits | – |
| 7. Comprehensive Examination | Examination | Examination |
| Total | 36 Credits | 36 Credits |
COURSES AND SPECIALIZATIONS
Core courses aim to provide students with theoretical knowledge, concepts and tools to analyze and solve management problems. Students must enroll the minimum of 15 credits (5 courses) and can select from the following core courses:
MM6000    Management Theory and Practices
MM6001    Organization and Human Resource Management
MM6002    Strategic Planning and Risk Management
MM6003    Managerial Information Technology
MM6004    ASEAN Studies: Political, Economic, Social, and Cultural Forces
MM6005    Governance, Ethics, Sustainable Development and Social Responsibility
MM6006    Research Methodology in Management
Remarks:   The availability of core courses is subject to ICO NIDA's arrangement of the course schedule.
MAJOR COURSES ; Marketing
Major courses aim to provide students with theoretical knowledge, concepts and tools to diagnose and solve problems in their areas of interest. Both thesis and independent study plans require the selection of at least 9 credits (3 courses) from the following major courses.
MM7301    Customer Analysis
MM7302    Strategic Services Marketing
MM7303    Analysis for Strategic Marketing
MM7304    Global and Export Marketing Strategy
MM7305    Global Brand Management
MM7306     International Marketing Communication
MM7307    Channel Management
MM7308    International Sales and Negotiations
MM7309    Customer Relationship Management
MM7310    Business to Business Marketing
MM7102    Communication and Negotiations across Cultures
MM7109    International Business Marketing
MM7116    Nonprofit Marketing
CAREER PATH AND JOB OPPORTUNITIES
Foreign Service Officer/Diplomat

Advertising Sales Director

Public Relations Specialist

Corporate Communication Manager

Sales and Marketing Representative

Market Research Director

Market Analyst

Media Director
ELIGIBLE APPLICANTS
Applicants holding a bachelor's degree in any field from a government or private institution in Thailand or abroad, or other educational qualifications approved by ICO NIDA are eligible to apply. No work experience is required.
APPLICANTS PROCESS
> Submit the application form and documents to iconida_apply@nida.ac.th
TUITION FEE
> 299,000 baht/program or approximately $10,000 USD/program
SCHOLARSHIPS
Scholarships are open to all applicants. The application form is available for download at www.ico.nida.ac.th The number of scholarships varies from year to year depending on student performance and resource availability.